Special Days for the Month of March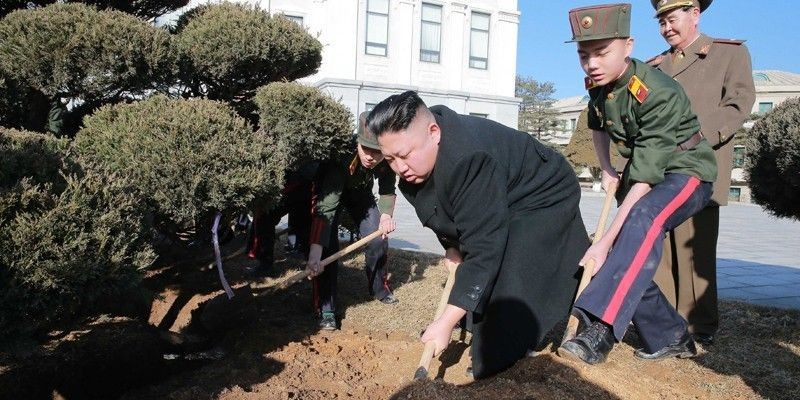 PR Pant, EXBU Member, APRCPRK, Kathmandu, NEPAL
March 02:
After the Liberation of the Korean Peninsula from Japanese Military rule, Great Leader Comrade KIM IL SUNG planted trees along with the leaders of the People's mass organizations. So, in memory of Great Leader Comrade KIM IL SUNG, let us plant one tree by all of us in our homes, compounds, and neighboring areas where ever it may be possible for us, and let us save our beautiful planet, let us save the environment!
March 31:
On March 31, 2013, the President of the State Affairs of the DPRK, the Supreme Leader of the Korean people His Excellency Marshal KIM JONG UN advanced the economic building up of the economy and nuclear-armed forces simultaneously.
March 31 is a significant historical day for safeguarding the international prestige of the Korean people as well as its sovereignty, therefore the Korean people are celebrating the 10th anniversary of this date as one glorious step added ahead in the history of the Juche Socialism and in KIMILSUNGISM-KIMJONGILISM.
On this occasion, let all APRCPRK and our member organizations in the region enthusiastically conduct various activities to glorify the immortal exploits of His Excellency Marshal KIM JONG UN in safeguarding and strengthening the peace of the Korean peninsula, which will automatically safeguard peace in the Asia Pacific and in the world at large.

Share