Kim Jong Il and December 2011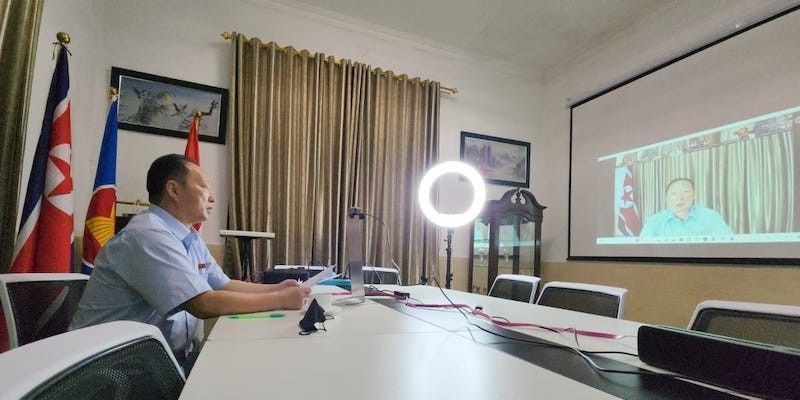 H.E. An Kwang Il, Ambassador of DPRK to Indonesia
Eleven years have passed since Chairman Kim Jong Il (1942-2011) died.
Unforgettable are the days of the December eleven years ago.
December 2011 was usual for Kim Jong Il, eternal Chairman of the National Defence Commission of the Democratic People's Republic of Korea, who had devoted his all to the prosperity and happiness of his people throughout his life.
He visited the Kaeson Youth Park in the capital city of Pyongyang on the first Sunday of the month.
It was unusually cold, but he looked round various places of the park, inquiring its operation.
When an employee of the park asked why he had come on such a cold day, not on a fine day, he said he had done so, so that the people could come on fine days.
The December of his life passed in this way for the people's happiness and wellbeing.
One day he visited the February 8 Vinalon Complex, Ryongsong Machine Complex, Hamhung Knitwear Factory, Hungnam Leather Shoes Factory and several other units in South Hamgyong Province.
In the course of such days of devotion, his health got deteriorated.
To be frank, he was suffering from a severe illness because of mental and physical fatigue in those days; he could hardly stand on his feet.
However, he visited more than one hundred units that year, leading the building of his country into a powerful socialist one.
Fully aware of the serious state of his health, doctors asked him to postpone his schedule of on-the-spot guidance and have a rest even for a while, but he dug in his heels, saying: I am sorry, but I cannot follow your advice; I would rather ask you to follow my advice.
He was a man of iron will to devote his all to building a prosperous country and bring happiness to his people.
On December 15, two days before his demise, he looked round the Hana Music Information Centre and the Kwangbok Area Supermarket for a long time.
The next day he studied the papers on improving the people's living standards in his office until late at night, and left for another round of on-the-spot guidance.
He passed away on the train, and that was December 17, 2011.

Share