An Eternal Cradle of Happiness Will Shine for All Ages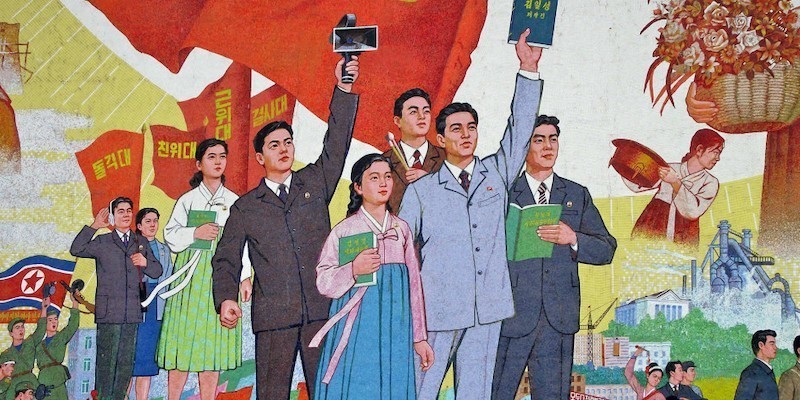 His Excellency
Respected Supreme Leader Marshal KIM JONG UN,
General Secretary of the Workers party of Korea,
President State Affairs of the DPRK,
Supreme Commander of Armed Forces of the DPRK
in Pyongyang
Your Excellency,
With heart surging, with devotion, respect, the Asia Pacific Regional Committee for the peaceful Reunification of Korea (APRCPRK)feel proud privilege to send Your Excellency felicitations and greetings on the happy occasion of 74th National Day of glorious DPR of Korea.
The foundation of the DPRK by President KIM IL SUNG was a historic event that brought a turning point in the Korean's endeavors to carve out their destiny.
We are confident that the exploits of the President KIM IL SUNG who built a people centered socialist power to provide the people with an eternal cradle of happiness will shine for all ages.
The world progressive people along with the Korean people are venerating President KIM IL SUNG and Comrade KIM JONG IL, the founder and builder of the DPRK, the first people's country in the 5000 year history of Korea and a powerful socialist nation and turned into a country which advances victoriously by relying on the solid political, military and economic foundation.
We hope that Korean people under the brilliant and energetic leadership of respected supreme leader Marshal KIM JONG UN will make greater achievements in the building of great prosperous and powerful socialist nation and cause of country's reunification.
Wishing every success to the people of Korea in every spare of life under Your Excellency's dynamic leadership.
Wishing early reunification of Korea.
We sincerely wish Your Excellency a long life in good health for the prosperity of Korea and happiness of her people.

Your passionately,
Asia Pacific Regional Committee For the peaceful Reunification of Korea (APRCPRK)
Share