A Brilliant Victory of an Idea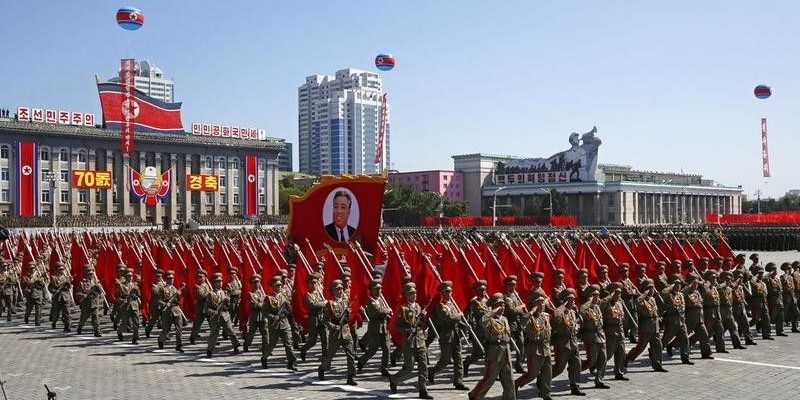 To: European Regional Online Seminar
"74 years of progress and prosperity under the banner of the Juche Idea"
Asia Pacific Regional Committee for the Peaceful Reunification of Korea (APRCPRK) pleased to learn that the Korean Friendship Association of the UK will organized online joint Seminar "74 years of progress and prosperity under the banner of the Juche Idea" on 3rd September 2022 to mark 74th Anniversary of the Foundation of the Glorious Democratic People's Republic of Korea.
The founding of the DPRK was a brilliant victory of the Idea and line of Juche-oriented state building by President KIM IL SUNG was a landmark event that brought a radical turn in shaping the destiny of Korea and her people and implementing the revolutionary cause of Juche.
Today Respect Marshal KIM JONG UN has strengthened the might of the socialist Korea in every way and laid solid foundation for the final victory of the Juche revolution with his indefatigable dedication and efforts to build up the socialist Korea which is associated with the sacred life of great President KIM IL SUNG and leader KIM JONG IL as the most powerful country in the world.
We are confident that the online seminar which is being organized on an important occasion of the 74th founding anniversary of the DPRK vividly demonstrate once again to the World the might of the DPRK and advantages of the Korean Socialist System.
We extend our warm congratulations and greetings to all the participants on behalf of APRCPRK who are making positive efforts to ensure the real image of DPRK in the world that the DPRK is a land of a peace, progress and prosperity.
Asia Pacific Regional Committee for the Peaceful Reunification of Korea (APRCPRK) expresses its expectation that joint online seminar held on the significant occasion of the 74th foundation day of the DPRK will produce a meaningful outcome with full participation of the supporter of the peoples Korea.
We are confident that this seminar will gain in raising the dignity of the DPRK among in the World. We hope that the participants would render support and encouragement to the DPRK's productive efforts for the peaceful reunification of Korea.

Asia Pacific Regional Committee for the Peaceful Reunification of Korea (APRCPRK)
Share