The International Community Must Pay Attention to the DPRK's Investigation of the Covid-19 Pandemic Spread from South Korea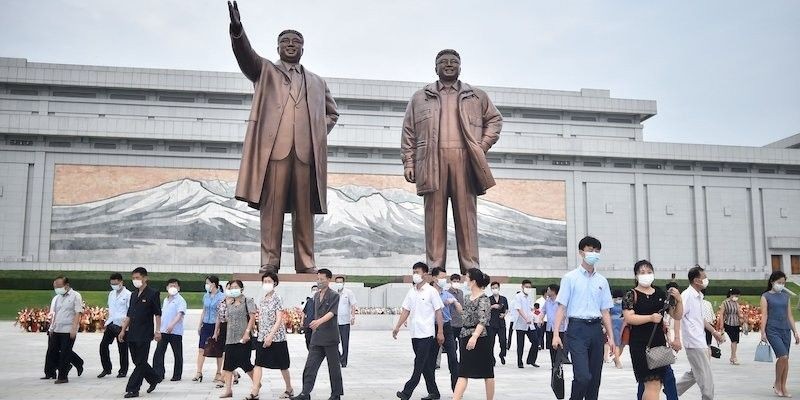 We ask the international community to pay serious attention to the results of the investigation conducted by the Democratic People's Republic of Korea into the spread of the Covid-19 pandemic in the country.
From the investigations carried out, the DPRK found indications and even strong evidence that the spread of the Covid-19 pandemic in the country was the result of operations carried out by parties in South Korea.
Alhamdulillah, North Korea has managed to overcome this crisis very well. However, the international community needs to pay special attention to the results of their investigations regarding the origin of the Covid-19 variant, namely Omicron BA.2, which spread there in the past few months.
Those who want to damage North Korea in various ways, including the use of chemical weapons, must refrain and stop these actions.
Since the case of the Covid-19 pandemic first broke out in Wuhan, Hubei, People's Republic of China (PRC) in December 2019, North Korea has tightly closed the country's borders.
However, in mid-April 2022, a month after the new government in South Korea was formed, Omicron BA.2, which has very pervasive characteristics, began to enter North Korea.
The pandemic was first detected in Ipho-ri, Kumgang County, Kangwon Province, which borders the Demilitarized Zone (DMZ) that separates the two Koreas.
From the investigation conducted, the pandemic spread after an 18-year-old soldier and a 5-year-old child touched a balloon sent by a North Korean defector from South Korea. The balloons fell on the hills near barracks and residential areas. The balloons contained hundreds of thousands of propaganda leaflets.
The outbreak then spread rapidly in late April and early May. The worst cases and the highest death toll occurred in Kangwon Province.
With these facts, the DPRK authorities concluded, the only way for the virus to enter North Korea was through balloons sent from South Korea.
Considering the results of this investigation, South Korea is considered to have carried out a biochemical weapon attack. Moreover, the South Korean authorities also did not take a firm stance against the defectors who often sent propaganda balloons to the north.

Teguh Santosa
Chairman of Indonesia and Korea Friendship Association and Cultural Exchange
Share