A Letter to Marshal Kim Jong Un from Phanindra Raj Pant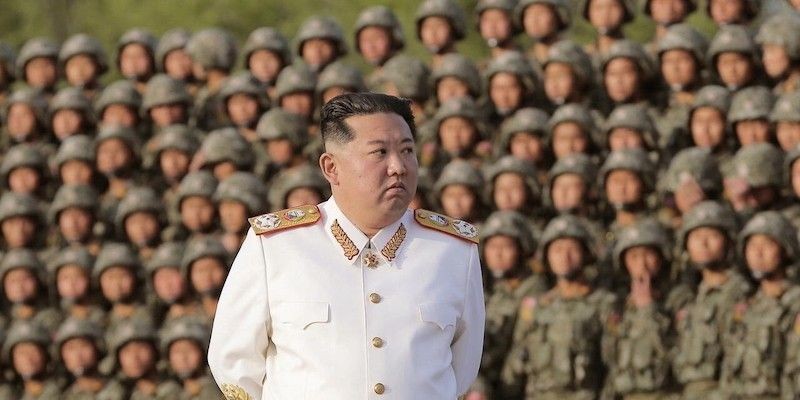 His Excellency Marshal KIM JONG UN
General Secretary of the Workers' Party of Korea
President of the State Affairs of DPRK
Supreme Commander of the Armed Forces of the DPRK
Pyongyang, DPR of Korea

Respected Your Excellency,
I feel honor to send this letter of congratulations and best wishes to Your Excellency on the occasion of the 62nd anniversary of the starting of brilliant Songun policy when on August 25 Great Leader Generalissimo KIM JONG IL, Chairman of the DPRK National Defense Commission set the first footprint on the leadership over the revolutionary armed forces.
Your Excellency, as you have rightly said while celebrating 52nd anniversary of the Songun Day on August 25, 2012 -" August 25 marks the 52nd anniversary of great Generalissimo Kim Jong Il's start of the Songun revolutionary leadership, adding that Kim Jong Il, totally dedicating himself with his patriotic will, holding high the banner of Songun all his life, built up an invincible military power and provided the might of the great unity between the army and people to be envied by the whole world and thus placed the dignity of the country and its people on the highest level in the history of the nation. These exploits will remain shining forever."
Now world peace-loving progressive people who treasure justice and self-respect are also celebrating 62nd anniversary of the Songun Day along with the heroic armed forces and the people of DPRK and happy to join our hands with our trusted friends.
Availing myself of this opportunity, I wish Your Excellency a long life in good health and reiterate our constant support and solidarity with the Korean people in their efforts to build a thriving socialist country and safeguarding the peace and security on the Korean Peninsula and the region under Your Excellency's revolutionary Songun leadership.
With highest regards,
Your Excellency's respectfully

Phanindra Raj Pant
General Secretary, Nepal-Korea Friendship Association
General Secretary, Nepal Association for Supporting Songun Policy
EXBU Member, APRCPRK

Kathmandu, Nepal
19 August, 2022
Share