Joint Statement: Condemning the Inhumane Barbarity and a Biochemical Weapons Attack by South Korea Against the Same Nation, the DPR of Korea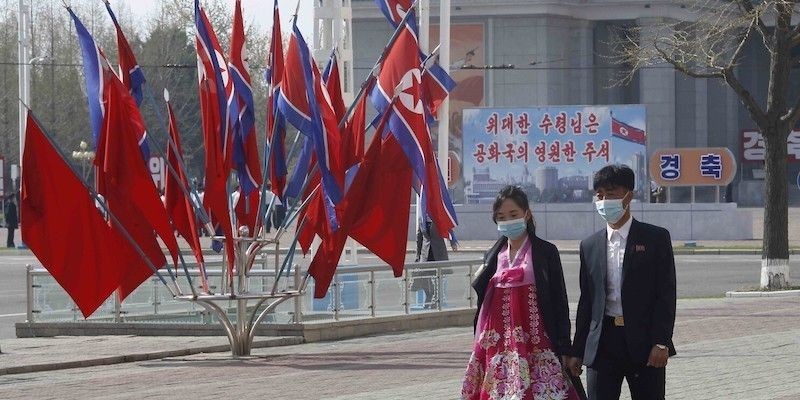 Nepal Communist Party United Maoist, Nepal-Korea Friendship Association, Nepal Association for Supporting Songun Policy and Nepal Committee to Promote Reunification of Korea have jointly issued a statement in Kathmandu on August 17, 2022 condemning the inhumane barbarity and a biochemical weapons attack by south Korea against the same nation, the DPR of Korea.
The world came to know the fact released by an investigation committee formed by the State Emergency Epidemic Preventing Headquarters on June 30 which is based on the result of its Fact-Findings after the investigation committee conducted a multi-faceted, anatomical and full-scale investigation and analysis in Ipho-ri, Kumgang County depth investigation. The Committee uncovered the fact that an 18-year-old soldier and a 5-year-old child touched the articles respectively, which were spread by balloons from south Korea on the hillocks near the barracks and residential area.
It is a very shameful fact that that the defectors from the north in south Korea, with the unspoken support of the present south Korean authorities, let movable more than 30 large balloons in only April and June to disperse hundreds of thousands of leaflets and dirty things into the territory of the DPRK, openly insisting that the novel corona virus should be transmitted to the north Korea.
We peace-loving and progressive people of Nepal who love justice from the bottom of our hearts strongly condemn the south Korean authorities for their anti-national and merciless acts, and strongly urge the south Korean rulers to admit the responsibility of spreading omicron variant BA.2 in Ipho-ri, Kumgang County, Kangwon Province near Military Demarcation Line with south Korea and in Kangwon Province bordering with China and Russia including North Pyongan Province and North Hamgyong Province, based on full scale investigation's Fact-Findings.
We also strongly demand that the responsible perpetrators who conducted such criminal acts should be penalized mercilessly so that they can never think to send again dirty things into the territory of the Democratic People`s Republic of Korea. They must be published immediately and the south should ask for forgiveness with the north to maintain inter-Korean relations, peace and security in the Korean peninsula. Otherwise, everyone knows what the angry tiger does?

Kathmandu, Nepal
17 August, 2022
Share