Marking the 77th Anniversary of Liberation from the Yoke of the Japanese Imperialists Colonial Rule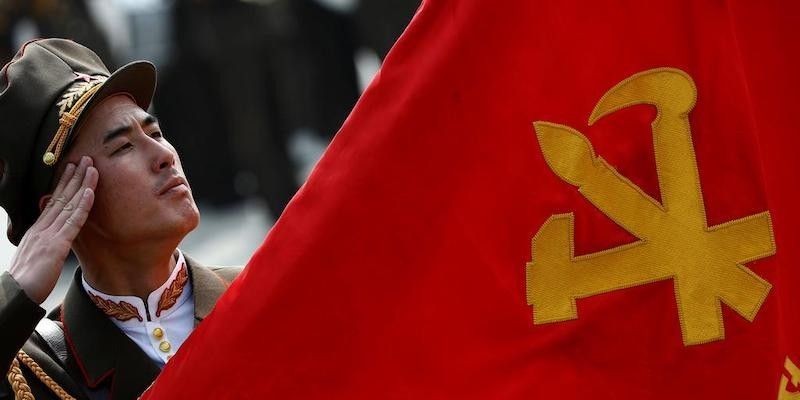 His Excellency Respected Supreme Leader Marshal KIM JONG UN,
General Secretary of the Workers party of Korea,
President State Affairs of the DPRK,
Supreme Commander of Armed Forces of the DPRK
Pyongyang

Yours Excellency,
It is honor for the Asia Pacific Regional Committee for Peaceful Reunification of Korea (APRCPRK) to extend reverentially this greetings message to Your Excellency on the most happiest of Liberation Day.
This year Korean people marks the 77th anniversary of liberation from the yoke of the Japanese imperialists colonial rule.The end of their 36 yearlong colonial in Korea and the accomplishment of the cause of national liberation were an event of epochal significance in the development of Korean revolution as the greatest achievement made by great leader Comrade KIM IL SUNG who was an outstanding military strategist, an ever victorious brilliant Commander led the anti- Japanese armed struggle, thereby creating a shining example of revolutionary strategy.
We understand that the anti- Japanese armed struggle was a revolutionary struggle of the highest level in the history of liberation struggle and set an example for the world's oppressed peoples in their national liberation struggle.
The world progressive people are Unanimous that the Korean people's victorious anti-Japanese armed struggle ushered in a new era of anti- imperialists national Liberation struggle in which the oppressed people who had been the objects of history became the makers of history and the shapers of their destiny.
The Korea's liberation was a land mark event that brought a dramatic Change in the destiny of the people and the birth of socialist Korea.
After the liberation Korean people gained brilliant victory in their efforts for independence, sovereignty and socialist construction by applying the Juche idea under the leadership of Comrade KIM IL SUNG and Comrade KIM JONG IL.
Korea which was colony in the past, is now shining bright in world as a mighty socialist state politically, independent, economically self-supporting and self- reliant in national defense have become a dignified and happy people of an independent and sovereign state.
Today the Korean people under the sagacious leadership of Your Excellency Respected Leader Marshal KIM JONG UN who is following the line and policies of Comrade KIM IL SUNG and Comrade KIM JONG IL are further consolidating the gains of liberation and carrying them in the struggle to build a thriving socialist nation and achieve Korean reunification.
We once again extend our warmest greetings and revolutionary congratulations to Your Excellency and the heroic Korean people on the glorious liberation day.
We whole heartedly wish your Excellency a long live in good health to the ultimate victory of Korean revolution.

Asia Pacific Regional Committee for Peaceful Reunification of Korea (APRCPRK)
Share