Out of Ignorance or Servile Following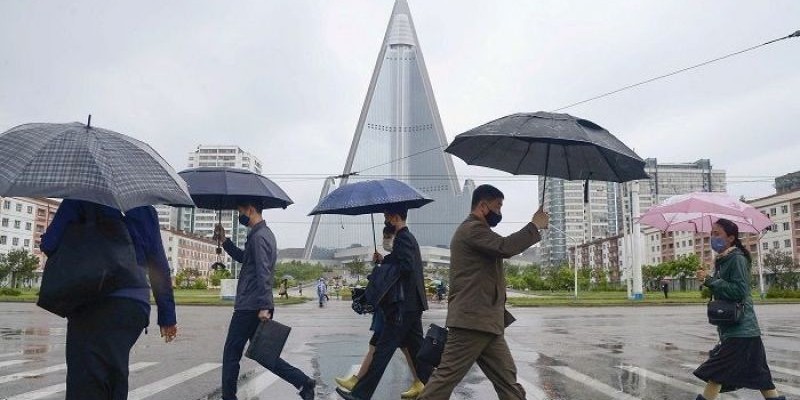 Han Son Ik, Policy Research Director of Korea-Asia Association
DURING the recent visit to Australia by the Prime Minister of New Zealand, Prime Ministers of two countries picked on us without any reason saying that our measures to strengthen the self-defensive capacity constitute a "threat" to the Korean peninsula and Indo-Pacific region.
Rulers of Australia and New Zealand do not seem to have a basic understanding at all of who is responsible for making the spirit of detente and peace on the Korean peninsula vanish into thin air, which had been created after a long suspension.
The U.S. alone is to answer for this. The situation on the Korean peninsula came to a pretty pass of today. That is because the U.S. has reneged on all commitments made between the DPRK and U.S., and increased reckless military threats against the DPRK while persisting in its hostile policy towards it.
If it were not for ignorance and incomprehension, then enmity and prejudice might be the root cause.
Australia pressed the panic-button when the news was announced that one country reached a security agreement with the Solomon Islands, located thousands of kilometers away from its coast. Prior to this, when "AUKUS", U.S.-led trilateral security alliance was established, New Zealand showed a sharp reaction that it will not allow any nuclear submarine to enter its territorial waters.
If Australia and New Zealand are considered to be uniquely security-conscious, why are they overtaxing themselves to overlook the U.S. which has conducted military exercise against us for more than half a century while continuously deploying nuclear assets on the Korean peninsula?
We are not in particular antagonism with Australia and New Zealand. Australia and New Zealand may deal with anybody for all we care. But the case is different when they take hostile attitudes towards us without any ground, blindly following the U.S. We can't but send a note of warning to them about the consequences arising therefrom.
No matters what others say, we will push on the work to bolster our self-defense capacity to defend reliably our national rights and interests from the rash hostile policy and threats of the U.S. And we will show zero tolerance for any attempt by the outside forces to threaten peace and stability of the Korean peninsula.

Share